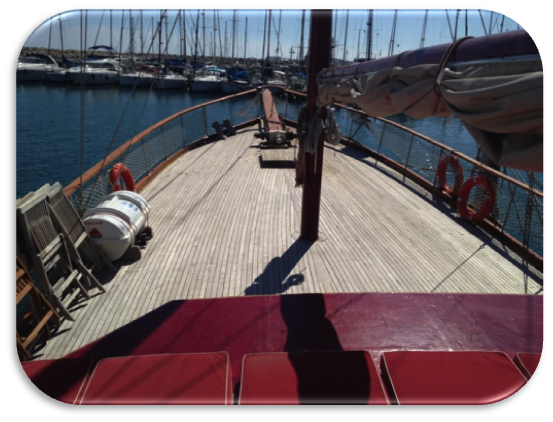 We have several standard itineraries available departing from May to October. If you hire the gulet privately we can create an itinerary to meet your requirements.
There are various itineraries you can choose with your all inclusive gulet cruise.  The itineraries can include visits to secluded bays that cannot be reached by road, ancient ruins and some of the busier Cyprus resorts such as Protaras or Ayia Napa.  We are not usually moored at harbor overnight, which means that you will not have the opportunity to go ashore during the evenings, but will enjoy relaxing evenings under the stars with good company instead.
So if you are looking for the kind of holiday that demands you relax, unwind and leave your worries at home, then gulet cruising should be high on your list of choices.  Travel light with just a handbag of the bare minimum of clothing but don't forget to bring a book to read as you relax on deck.  If you really can't tear yourself away from technology, Wi-Fi internet and television will be available on board in most cruising aeries. Whichever type of cruise you choose, we are guaranteed a relaxing holiday unlike any you have had before.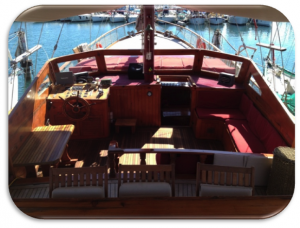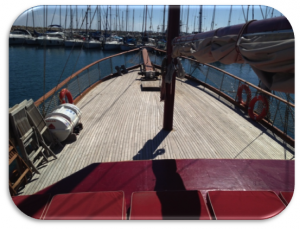 Beautifully crafted out of teak the deck is a wonderful place to sunbathe, read, sip a glass of wine or just sit back and watch the coastline of the Mediterranean
Warm, lazy days spent soaking up the sun, being gently lulled by the calm crystal clear waters, it really is the recipe for a perfect holiday.